Parkinson's Organizations

American Parkinson Disease Association
National Young-Onset Parkinson's Information & Referral Center
Illinois Information & Referral Center
Glenbrook Hospital
2100 Pfingsten Road
Glenview, IL 60025
(800) 223-9776
Fax (847) 657-5708
Email: APDAYPD@aol.com
---
The American Parkinson's Disease Association
http://www.apdaparkinson.com/
Please see their web site for various chapter locations located throughout the United States.
1250 Hylan Boulevard, Suite 4B
Staten Island, NY 10305
718-981-8001
800-223-2732
Fax: 718-9814399
---
Bachmann Strauss Dystonia & Parkinson Foundation
http://www.dystonia-parkinsons.org/
One Gustave L. Levy Place
Box 1490
New York, NY 10029
Phone: 212-241-5614
Fax: 212-987-0662
E-mail: Bachman_Strauss@smptlink.mssn.edu
---
The Michael J. Fox for Parkinson's Research
P.O. Box 2010
Grand Rapids, MN 55745-200
(800) 708-7644
---
National Parkinson Foundation, Inc.
http://www.parkinson.org/
1501 NW 9th Avenue
(Bob Hope Road)
Miami, FL 33136
305-547-6666
800-327-4545
15840 Ventura Boulevard, Suite 215
Encino, CA 91436
818-981-2233
800-522-8855
10 Union Square East, Suite 2R
New York, NY 10003
212-844-8485
1250 24th Street NW, Suite 300
Washington, D.C. 20037
202-466-0550
E-mail: mailbox@npf.med.miami.edu
---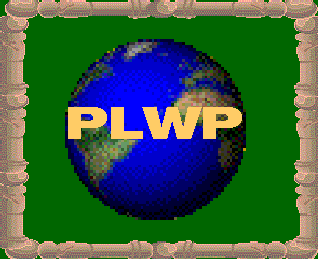 PEOPLE LIVING WITH PARKINSONS
In August of '99, we were sitting on the front porch of a little cabin in the Smokey Mountains, daydreaming about a website for Parkinson's. We also let our minds go wild with the idea of building a ranch for people who had Parkinson's but were not as fortunate as we were. People who were alone with no one to help them. This ranch would be home to them, they would maintain it and run it as a type of resort for other people with Parkinson's to visit sharing experiences and tips for living with this menace. Ideally, there would be no charge for this service, rather an exchange for services rendered to help maintain the ranch per an individuals ability. Before we left that cabin, we were determined to build this website. The ranch was far fetched, but the "little" website was do-able.
So in January of 2000, we began building the website. Developing each page together and learning how to do it at the same time. Loving every minute of it and feeling that we might be able to make a small difference. For three months, we spent all our evenings and the entire weekends on the project. Every now and then our husbands would check to make sure we still existed. We did this with each of us in our own home, communicating and designing via the internet.
On April Fool's Day, we launched the site; and, as they say "the rest is history!" In our wildest dreams, we never once thought the site would draw so much attention and we would have the opportunity to GO FOR OUR ULTIMATE DREAM. But here we are, a caring business woman from New York and a hillbilly business woman from Tennessee going for what was a dream but is now a VISION. We are going to build that ranch, promote Parkinson's awareness and support focus research efforts for a cure!
PLWP, Inc.
People Living With Parkinson's
P.O. Box 25310
Rochester, New York 14625-0310

---
840 Third Street
Santa Rosa, California 95404
Voice: (202) 628-2079
Fax: (202) 737-4242
Washington D.C. Office
Voice: (800) 850-4726
(707) 544-1994
Fax: (707) 544-2363
E-mail: info@parkinsonsaction.org
---
Parkinson's Disease Foundation - PDF
http://www.pdf.org/
710 West 168th St.
- Third floor -
New York, NY 10032-9982
Phone: 212-923-4700
or 800-457-6676
Fax: 212-923-4778
E-mail: PDFCPMC@aol.com
Midwest office:
833 West Washington Blvd.
Chicago, IL 60607
Phone: 312-733-1893
E-mail: PDFCHGO@enteract.com
---
http://www.parkinsonsinstitute.org/index.html
Address: 1170 Morse Avenue
Sunnyvale, CA 94089
Phone: 408-734-2800
or 800-655-2273 (Canada)
or 800-786-2978 (US)
Fax: 408-734-8522
E-mail: outreach@parkinsonsinstitute.org
---
http://www.parkinsons.net
---
http://www.wemove.org
WEMOVE includes information about movement disorders for patients and health care professionals. It includes a meeting calendar; an international support group listing; teaching slides and rating scales for health care professionals; links to the Movement Disorder Society and Journal sites.